[post_page_title]Mummified monk[/post_page_title]
Get ready for this one. In 2014, a Chinese statue of Buddha was brought to a medical center in the Netherlands to do some testing. Why? because there was a body of a buddhist monk inside of it!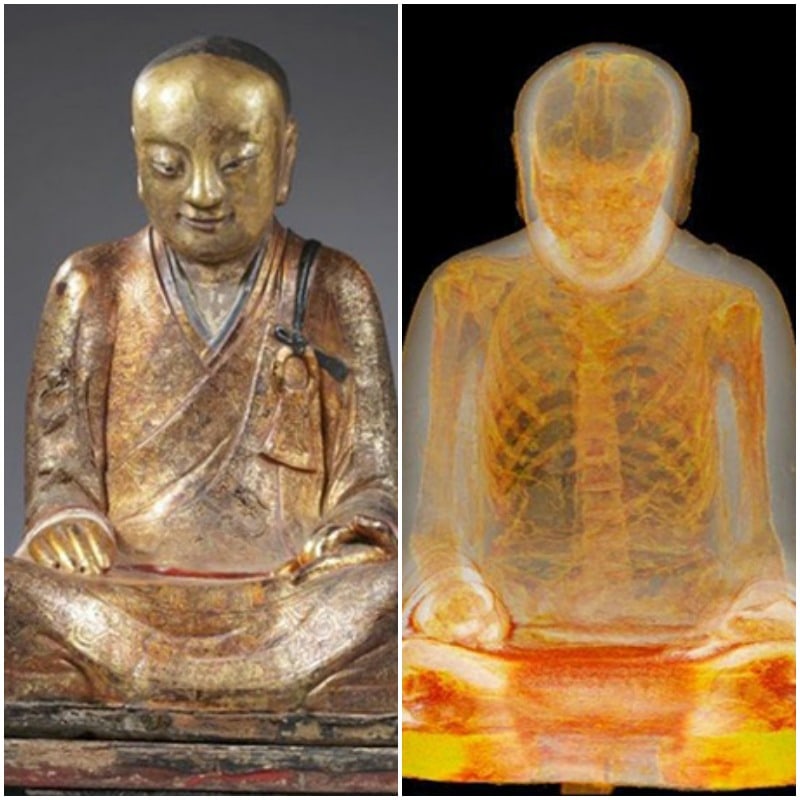 After doing a CT scan and taking a DNA sample from the bone material, scientists found out that it was the mummified body of a Buddhist master named Liuquan. Apparently there was a practice in ancient China where monks practiced self-mummification— mummifying yourself by preserving your body for the afterlife while still being alive.
Pages:
Page

1
,
Page

2
,
Page

3
,
Page

4
,
Page

5
,
Page

6
,
Page

7
,
Page

8
,
Page

9
,
Page

10
,
Page

11
,
Page

12
,
Page

13
,
Page

14
,
Page

15
,
Page

16
,
Page

17
,
Page

18
,
Page

19
,
Page

20
,
Page

21
,
Page

22
,
Page

23
,
Page

24
,
Page

25
,
Page

26
,
Page

27
,
Page

28
,
Page

29
,
Page

30
,
Page

31
,
Page

32
,
Page

33
,
Page

34
,
Page

35
,
Page

36
,
Page

37
,
Page

38
,
Page

39
,
Page

40