[post_page_title]A rock surprise[/post_page_title]
Let's say you're on a hike and you're surrounded by rocks. Sounds normal so far right? But then all of a sudden you see something weird— A rock within a rock. That's probably what happened to the person who took this picture.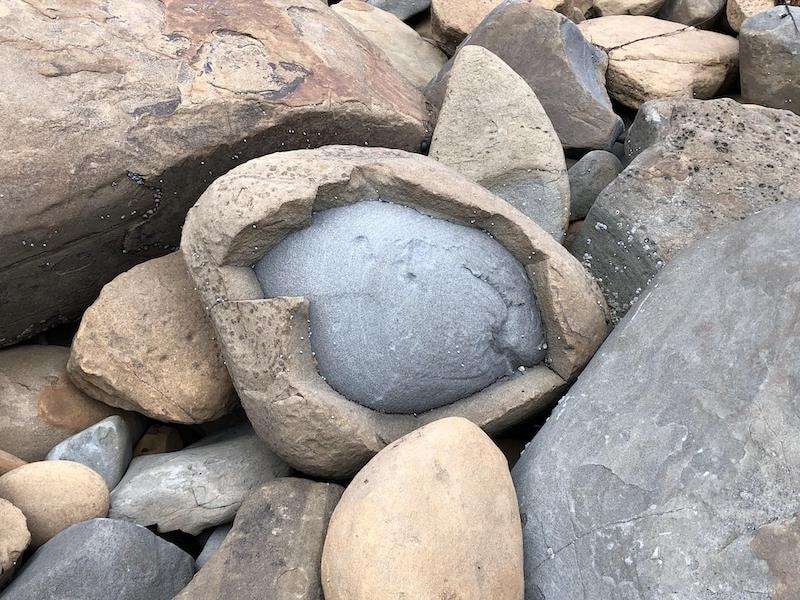 So how does this even happen? Maybe the inner rock was formed a long time ago, and newer substance formed around it, eventually hardening around the first one. Or maybe it's a dinosaur egg! Either option is possible right?
Pages:
Page

1
,
Page

2
,
Page

3
,
Page

4
,
Page

5
,
Page

6
,
Page

7
,
Page

8
,
Page

9
,
Page

10
,
Page

11
,
Page

12
,
Page

13
,
Page

14
,
Page

15
,
Page

16
,
Page

17
,
Page

18
,
Page

19
,
Page

20
,
Page

21
,
Page

22
,
Page

23
,
Page

24
,
Page

25
,
Page

26
,
Page

27
,
Page

28
,
Page

29
,
Page

30
,
Page

31
,
Page

32
,
Page

33
,
Page

34
,
Page

35
,
Page

36
,
Page

37
,
Page

38
,
Page

39
,
Page

40