[post_page_title]Which pool ball is it?[/post_page_title]
Don't you love when you find out that something is not what it seems? As seen in this picture, someone was playing pool and cracked the cue ball. Perhaps the pool triangle was broken too hard, or maybe someone didn't know how to aim.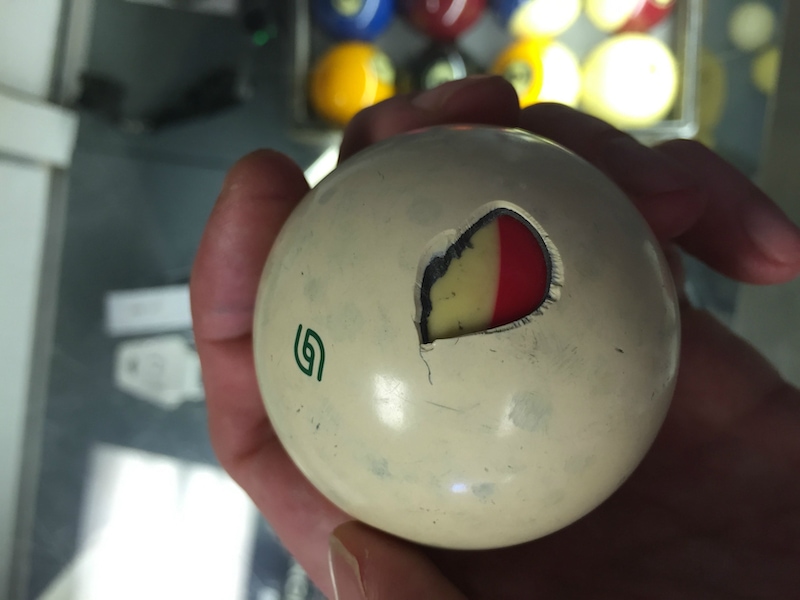 After picking up the ball, however, there was interesting surprise. There was a red strip under the white outer layer of the cue ball. So which ball is it really? We're very confused.
Pages:
Page

1
,
Page

2
,
Page

3
,
Page

4
,
Page

5
,
Page

6
,
Page

7
,
Page

8
,
Page

9
,
Page

10
,
Page

11
,
Page

12
,
Page

13
,
Page

14
,
Page

15
,
Page

16
,
Page

17
,
Page

18
,
Page

19
,
Page

20
,
Page

21
,
Page

22
,
Page

23
,
Page

24
,
Page

25
,
Page

26
,
Page

27
,
Page

28
,
Page

29
,
Page

30
,
Page

31
,
Page

32
,
Page

33
,
Page

34
,
Page

35
,
Page

36
,
Page

37
,
Page

38
,
Page

39
,
Page

40