Football is a team game, but often there is one star player who really dictates how the game is played. You guessed it, it's the quarterback. The entire team needs to play as one unit to ensure they take home the win, but if the quarterback plays badly, the rest of the team are most likely going to suffer too.
With such importance placed on the position, many legendary quarterbacks have gone on to have some of the most impressive careers in the NFL. Some of the greatest quarterbacks in history, such as Terry Bradshaw, Dan Marino, Brett Favre, and Tom Brady, led their teams to glory time and time again.
Not all quarterbacks go on to have legendary careers – despite having the talent, some just don't catch the same breaks. Former NFL quarterback Jared Lorenzen had all the ability in the world, but perhaps didn't have the good fortune many of the greats have had to get the breakthrough he needed.
An outstanding talent from a young age, Lorenzen excelled during his time playing football in college., but struggled to become a starting quarterback when playing in the NFL. Later in his career he would struggle with several issues that left him and fans wondering what could have been.
[post_page_title]Destined for greatness[/post_page_title]
A former college football star, Jared Lorenzen, was a man going places. He was a star in his home state of Kentucky, and soon the NFL was calling.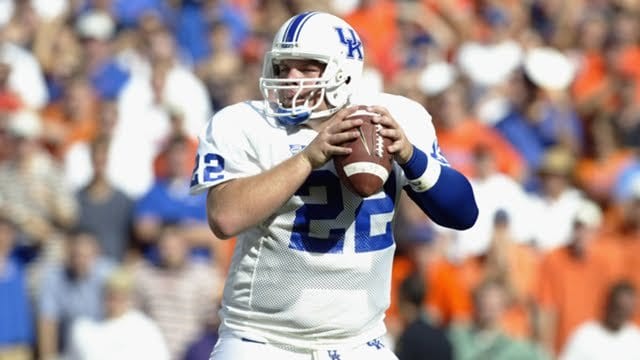 Being a quarterback, Lorenzen had to shine brightly in order to get noticed, and his talent would see him sign for one of the most established teams in the football league. Things weren't always plain sailing in his career, though, and along with the ups, there were plenty of downs.