[post_page_title]Ron Artest (Bulls to Pacers)[/post_page_title]
Ron Artest, now known as Metta World Peace, was drafted 16th by the Bulls in the 1999 draft, and although his first few seasons with them showed promise, they felt that he was dispensable.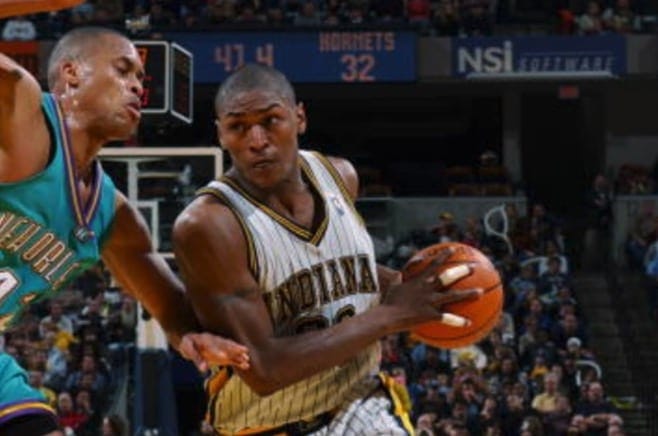 In 2002, they traded him to the Pacers in a deal that brought them a declining Jalen Rose, but before they knew it, Artest had become an All Star on the Pacers, and won the Defensive Player of the Year award. Years later, he would also help the Lakers win two titles.