[post_page_title]Julius Peppers – $165.0 million[/post_page_title]
As we already noted, this list is filled to the brim with quarterbacks – clearly they're the ones who make the big bucks. So whenever you have a linebacker who has career earnings this high, you know you're dealing with someone special.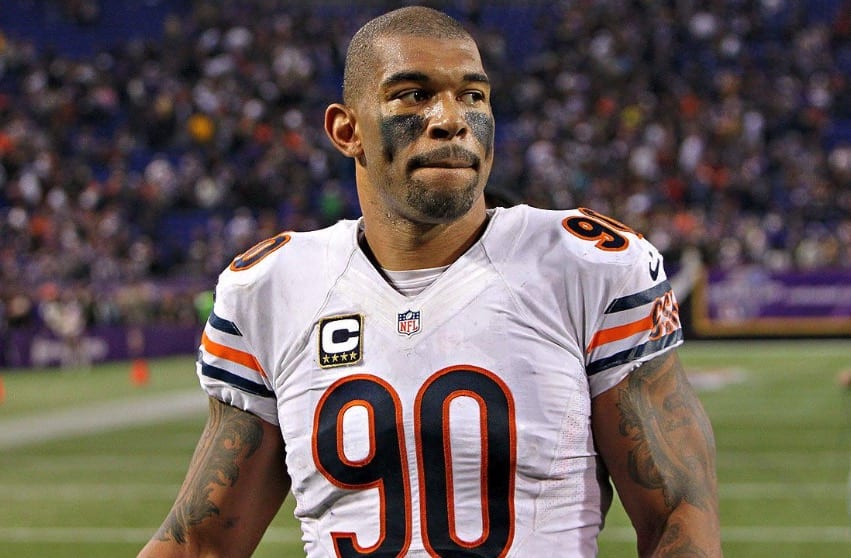 Indeed, Julius Peppers is one of the top defensemen of the last decade or so, and it's the reason he's earned so much money over his long career. The crazy thing is that he's still locking players down, even in his older age.