[post_page_title]Tony Romo – $127.4 million[/post_page_title]
Here's one player who felt like ending his NFL career a tad earlier than he needed to. He could've gotten signed by another team, but he figured it was time to hang up the towel. Plus, he clearly had his sights set on a new career path – working as a sports commentator.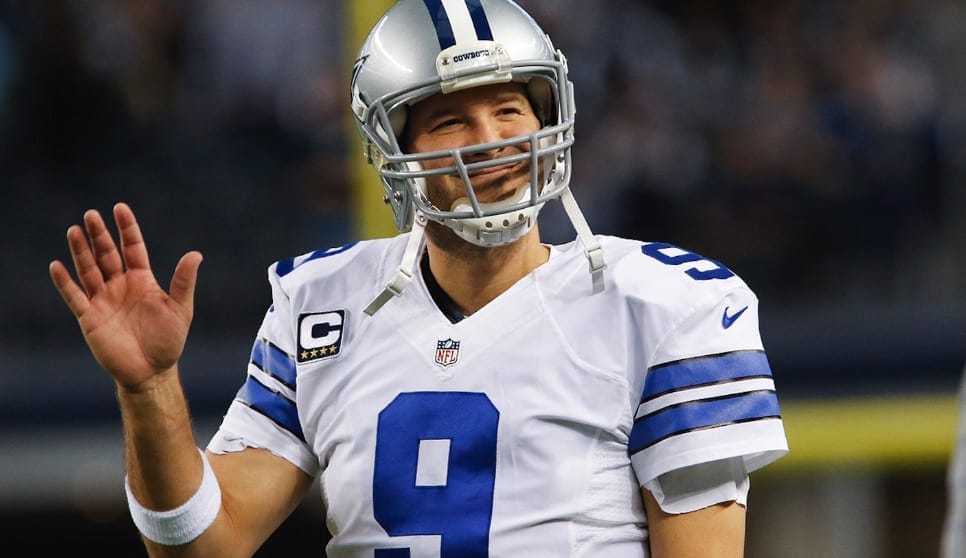 Considering all that money he pulled in while playing for the Cowboys, we're glad to see that he found himself another revenue stream that will add to his already large sum.