[post_page_title]The aftermath[/post_page_title]
Tom Brady himself hasn't commented on the criticism. However, several fans have come to his defense, one tweeting: "…if you think that's not up to par for the nfl body, shouldn't you be embarrassed he dismantles your team every week, not to mention kissing a model worth $350+mill."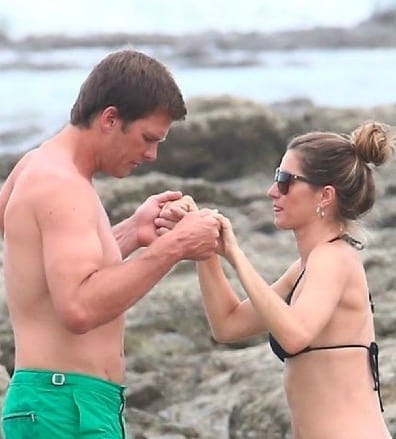 The guy has a point. Brady has proven his strength on the field, and he is on vacation in Costa Rica with his supermodel wife. We don't really think he has anything to be ashamed of.