[post_page_title]How he got there[/post_page_title]
Tom Brady loved football from an early age, and grew up watching the San Francisco 49ers, idolizing quarterback Joe Montana. He learned to throw a football at football camp, and later went out for his high school team.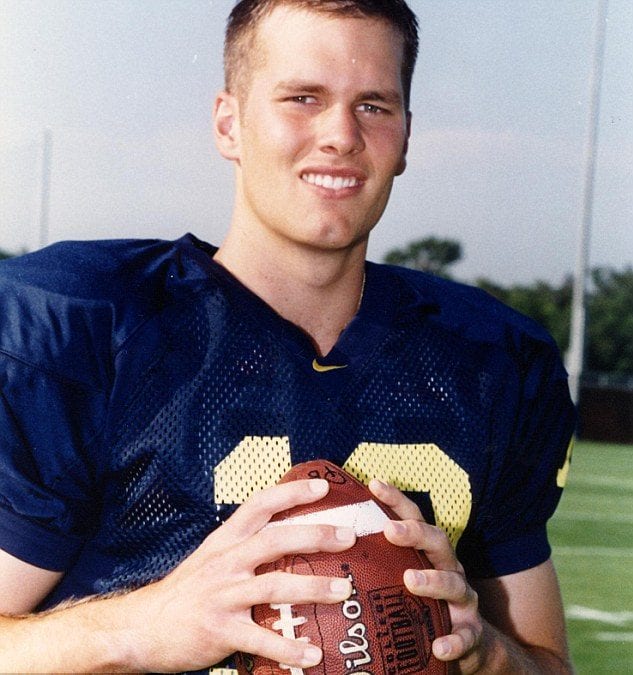 At first, he was only good enough to be the backup quarterback on the junior varsity team, but by his junior year, he was the starting quarterback for his school's varsity team. He sent out highlight reels to universities he wanted to attend, ending up at the University of Michigan, where he was the backup quarterback for his first two years before he finally moved up to the starting position, and set new records for Michigan.