[post_page_title]Batgirl[/post_page_title]
Batman is one of the characters that always comes to mind whenever people think of DC Comics. However, a lot of people forget that the crime-fighting hero has a female counterpart in the form of Batgirl. So far, she's only ever appeared in adaptations as a supporting character, which is perhaps why she's become somewhat forgotten in the DC universe. Given how much this girl is working the outfit here, we reckon she'd be a great fit for the role if a film about Batgirl were ever made.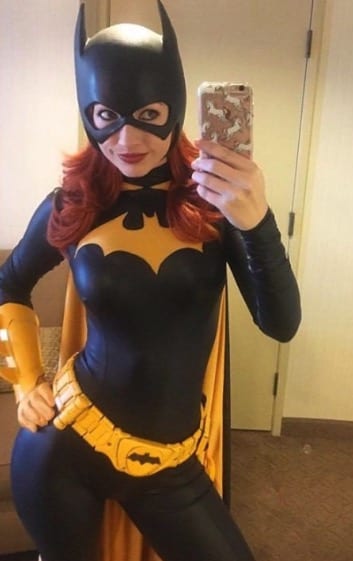 [post_page_title]Mera[/post_page_title]
A character from the Aquaman set of comics, Mera is another one that's kind of unknown outside of DC's super fans. She recently came to mainstream attention after being portrayed by Amber Heard in 2017's "Justice League" film, and it's inspired people to begin dressing up as the Atlantean for halloween. With women like this rocking the character's bodysuit perfectly, we expect there'll be a demand for more of Mera on the big screen in the coming years. Her eye-catching look is just made for Hollywood blockbusters.