[post_page_title]Lois Lane[/post_page_title]
Even if you've never watched Superman, there's a good chance you might be familiar with the name Lois Lane. She plays the primary love interest of Clark Kent, AKA Superman, in the DC universe – though she's more than just a girlfriend. Rather than sitting at home while her boyfriend is out fighting villains, she works hard as an investigative journalist to save the world in her own way. She can definitely hold her own against Kent, although, as these two show, the couple is at their best when working together.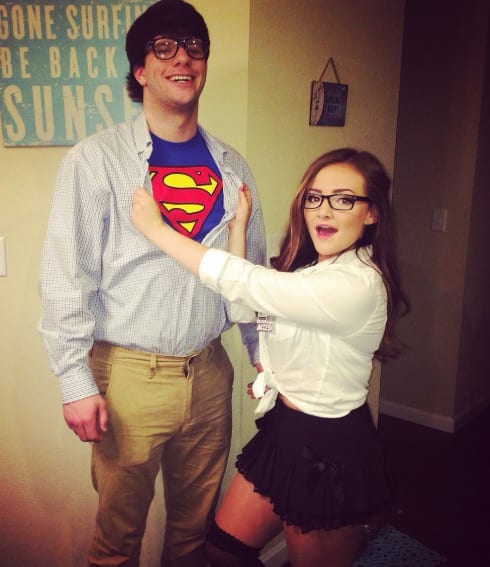 [post_page_title]The Joker and Harley Quinn[/post_page_title]
From a heroic couple to a villainous one, we can't help but be enamored by the relationship between the Joker and Harley Quinn. It might not be as romantic as the one between Superman and Lois Lane, but its unique in its own way. After all, the villains who fight together, stay together. We reckon that any couples who like siding with the bad guys over the good guys will find themselves contemplating this costume idea when Halloween rolls around.