[post_page_title]Micky Arison – owner of the Miami Heat ($5.9 billion)[/post_page_title]
Micky Arison was born in Tel Aviv, Israel and has an estimated net worth of $5.9 billion and is the 169th richest individual in the world. He earned that large fortune from being the chairman of the Carnival Corporation which is the world's biggest cruise ship operator.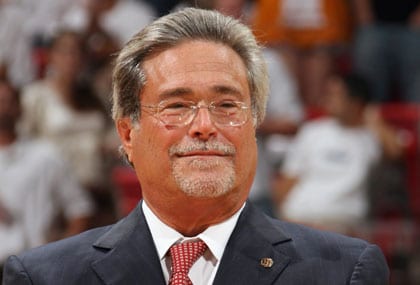 Micky purchased the Miami Heat NBA team in 1995 for $33 million which was well worth the price since the Miami Heat has won 3 championships and are a team to be reckoned with.