[post_page_title]Stanley Kroenke – owner of the L.A Rams ($8 billion)[/post_page_title]
Stan Kroenke is a businessman that owns Kroenke Sports & Entertainment and many sports teams such as the NBA Denver Nuggets, the NHL Colorado Avalanche, and of course the NFL Los Angeles Rams.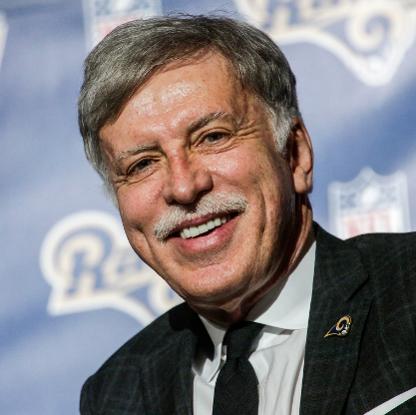 Forbes estimated that Stan is worth approximately $8 billion. It helps that his wife, Ann Walton Kroenke, is the daughter of the co-founder of Walmart and she inherited her father's stake in Walmart which is now worth $4.8 billion. Stan paid a mere $750 million from his fortune to buy the Los Angeles Rams.