[post_page_title]Swimming in blue[/post_page_title]
William and Kate aren't the first royals to live in Apartment 1A. Before she passed away in 2002, the Queen's sister Princess Margaret, called this place her home. She lived here with her husband, Lord Snowdon, and their two children for a number of years.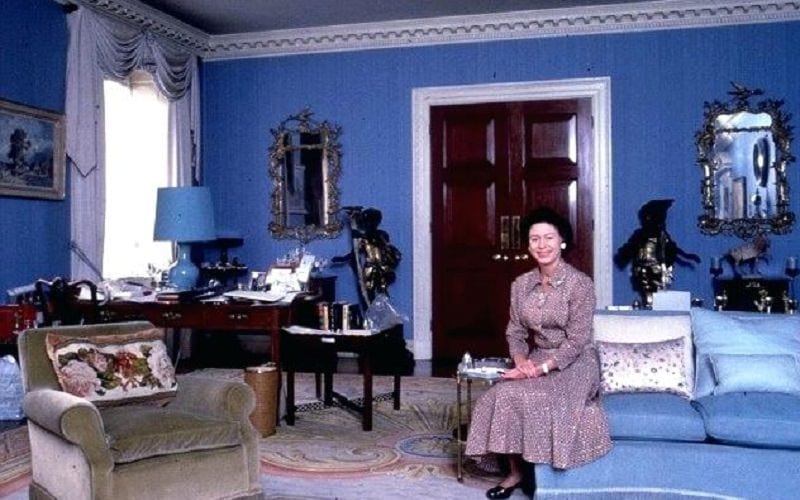 As you can see, their choice of furniture was very much of its time, but that doesn't mean it wasn't befitting of a royal. Blue was clearly one of Margaret's favorite colors as evidenced by its use on the walls, couch, and even the lampshade.