[post_page_title]Jimmy Garoppolo[/post_page_title]
In just five starts last year, Jimmy G was able to transform the entire culture of the 49ers team. San Francisco was a putrid 1-10 prior to Garoppolo's takeover at the position, and he was able to win all five of his starts to close the season. His advocates continue to claim that he is technically undefeated, but the sample size remains small. Still, these wins were no fluke.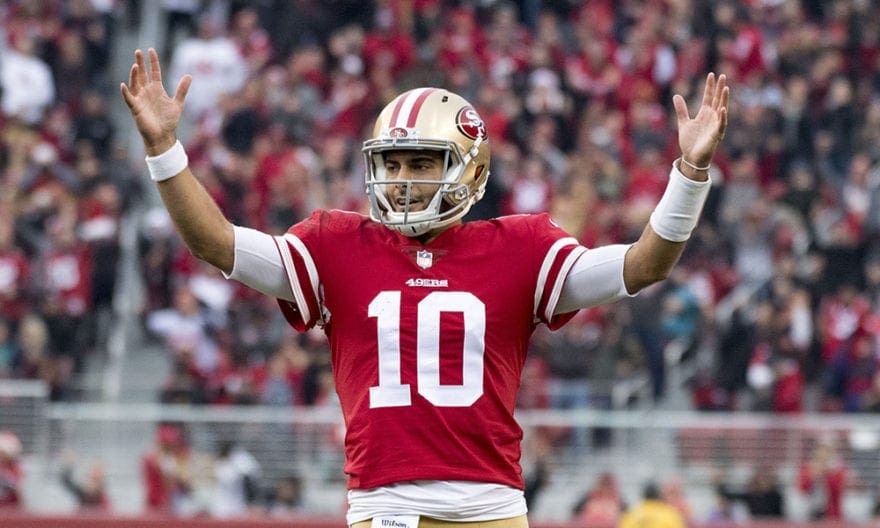 They were a direct result of his passing ability, combined with his leadership skills. And he has infused hope and a positive attitude into the entire Bay Area with his on-field play.