[post_page_title]Drew Brees[/post_page_title]
Brees continues to prove his critics wrong. There are those who have said that he is done. That he no longer has the arm strength he used to have in his younger days. But Brees just ignores the negativity and continues to pile on the stats in illogical fashion.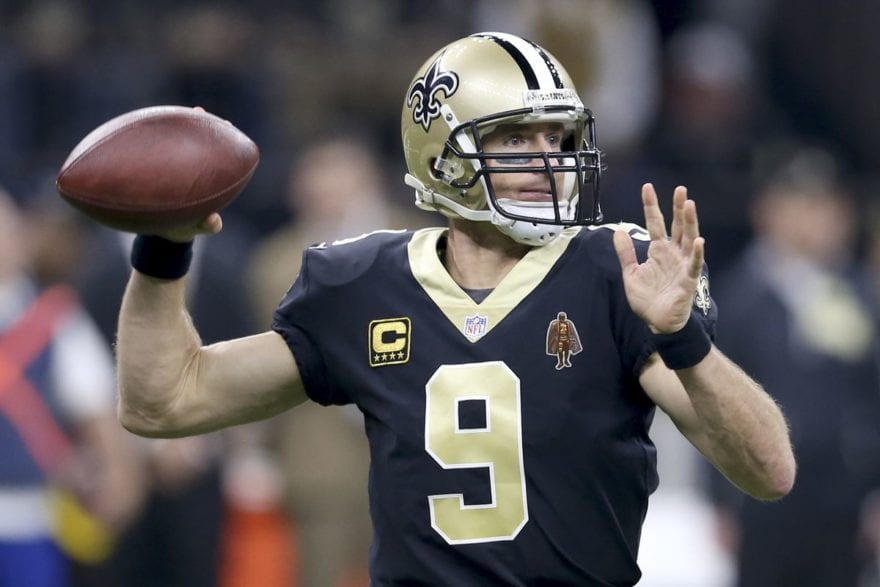 With another year under his belt with his new assortment of offensive weapons, Brees will look to rebound from a relatively slow season by his standards in 2017 (he still threw for 4,334 yards), and to reach the 5,000 passing yard mark once again in 2018.