[post_page_title]Blake Bortles[/post_page_title]
Bortles finally looked the part of a starting NFL quarterback last year. Of course, it surely helps to have one of the best combinations of a suffocating defense and an explosive rushing attack. Those things often help to mask some of Bortles's deficiencies as a passer.


But as the pressure was taken off his back, he seemed to welcome more of it voluntarily. Behind smart play from Bortles, who improved in completion percentage and reduced his interceptions, the Jags were able to reach the AFC Championship game, where they couldn't take down the defending champion Patriots to reach the Super Bowl.
[post_page_title]Andy Dalton[/post_page_title]
Dalton's leash should be tightened drastically. Not only did he have a poor statistical season in 2017, with just 3,320 yards, but he consistently blew chances when his team needed him most. Sure, his touchdown total remained respectable at 25, but he could do a lot better considering he has all-pro AJ Green to throw to.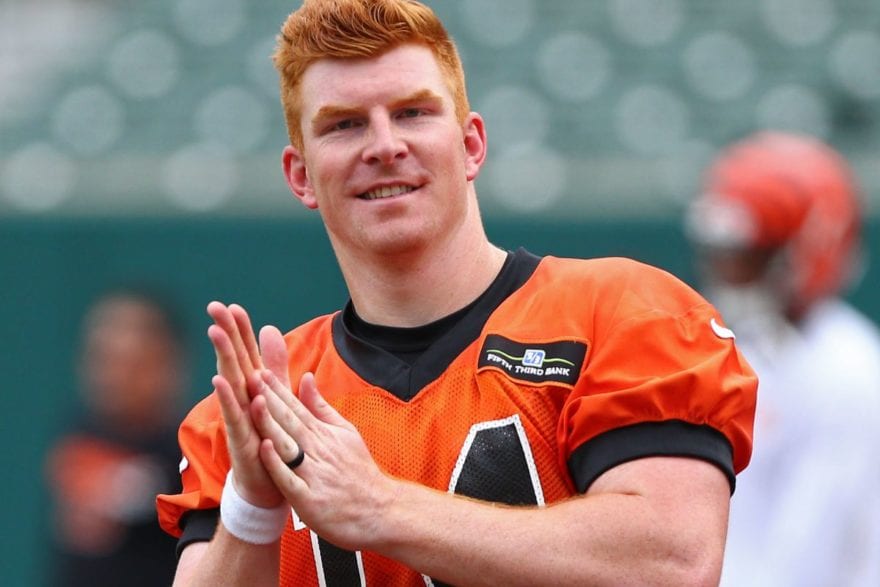 The thing that is most worrisome about Dalton is the fact that even in his best seasons, he still was unable to secure a playoff victory for his team. What makes you think this year will be any different? Especially considering teams appear to have improved in many ways both in the Bengals division and across the AFC.