[post_page_title]Incredible winnings[/post_page_title]
In August 2015, it was announced that Rousey had officially beaten yet another competitor that was after her title. The match between the two women lasted only 34 seconds before her opponent Bethe Correia was knocked unconscious and gave Rousey another win.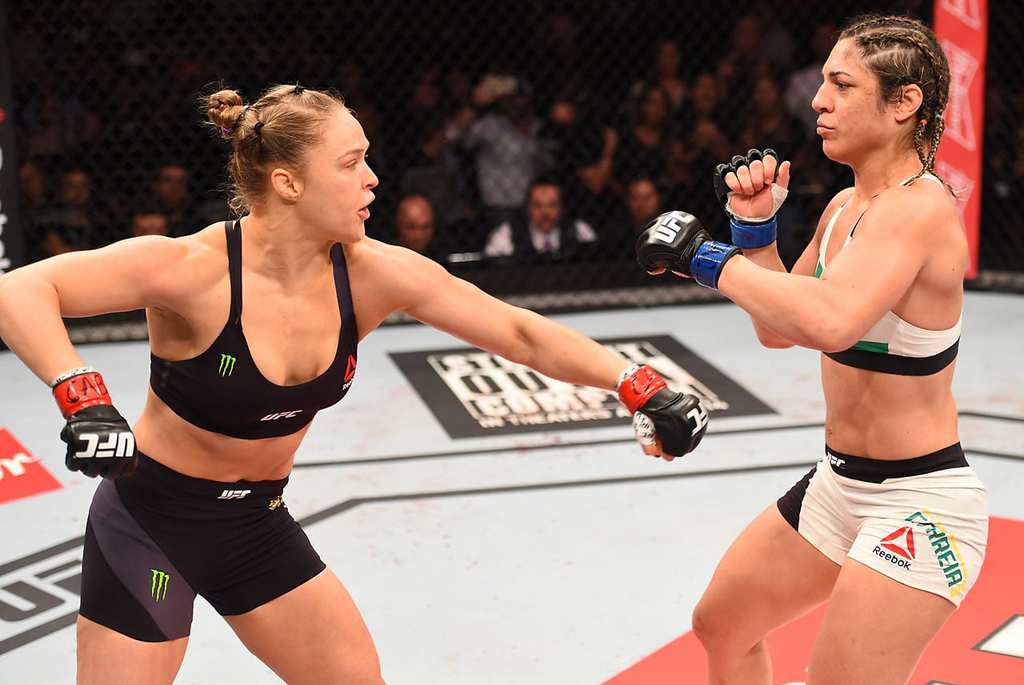 At this time Rousey had spent a total of just 1077 seconds actually fighting in the octagon ring. With the prize money she had won totaling up to more than $1 million, it worked out that Rousey earned over $1,000 per second she was in the ring… Now that's not a bad salary!
Pages:
Page

1
,
Page

2
,
Page

3
,
Page

4
,
Page

5
,
Page

6
,
Page

7
,
Page

8
,
Page

9
,
Page

10
,
Page

11
,
Page

12
,
Page

13
,
Page

14
,
Page

15
,
Page

16
,
Page

17
,
Page

18
,
Page

19
,
Page

20
,
Page

21
,
Page

22
,
Page

23
,
Page

24
,
Page

25
,
Page

26
,
Page

27
,
Page

28
,
Page

29
,
Page

30
,
Page

31
,
Page

32
,
Page

33
,
Page

34
,
Page

35
,
Page

36
,
Page

37