[post_page_title]First fight[/post_page_title]
In August 2010 Rousey was able to have an incredible first in her very own MMA debut! Rousey used a move known as the armbar, a movement in which the opponent's arm is stretched out fully and is 'locked' in place by the fighter using their whole body.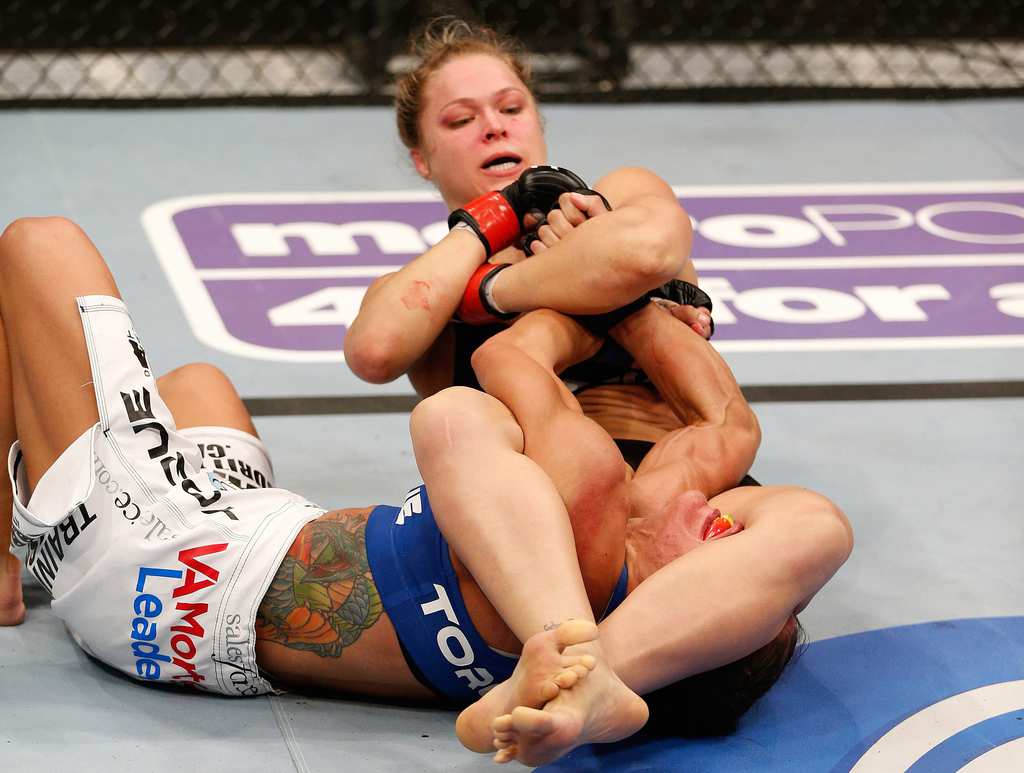 Her debut fight only lasted 23 seconds, but that wasn't a bad thing as it was Rousey that landed victorious! For a first time try you couldn't ask for a better result… But was it just luck?
Pages:
Page

1
,
Page

2
,
Page

3
,
Page

4
,
Page

5
,
Page

6
,
Page

7
,
Page

8
,
Page

9
,
Page

10
,
Page

11
,
Page

12
,
Page

13
,
Page

14
,
Page

15
,
Page

16
,
Page

17
,
Page

18
,
Page

19
,
Page

20
,
Page

21
,
Page

22
,
Page

23
,
Page

24
,
Page

25
,
Page

26
,
Page

27
,
Page

28
,
Page

29
,
Page

30
,
Page

31
,
Page

32
,
Page

33
,
Page

34
,
Page

35
,
Page

36
,
Page

37