[post_page_title]Controversial relationship[/post_page_title]
In May 2015, Ronda Rousey released an autobiography titled 'My Fight, Your Fight' in which she released some secrets of her past. One story the star recounts is of an incident involving an ex-partner of hers that took revealing photographs of her without permission or her knowledge.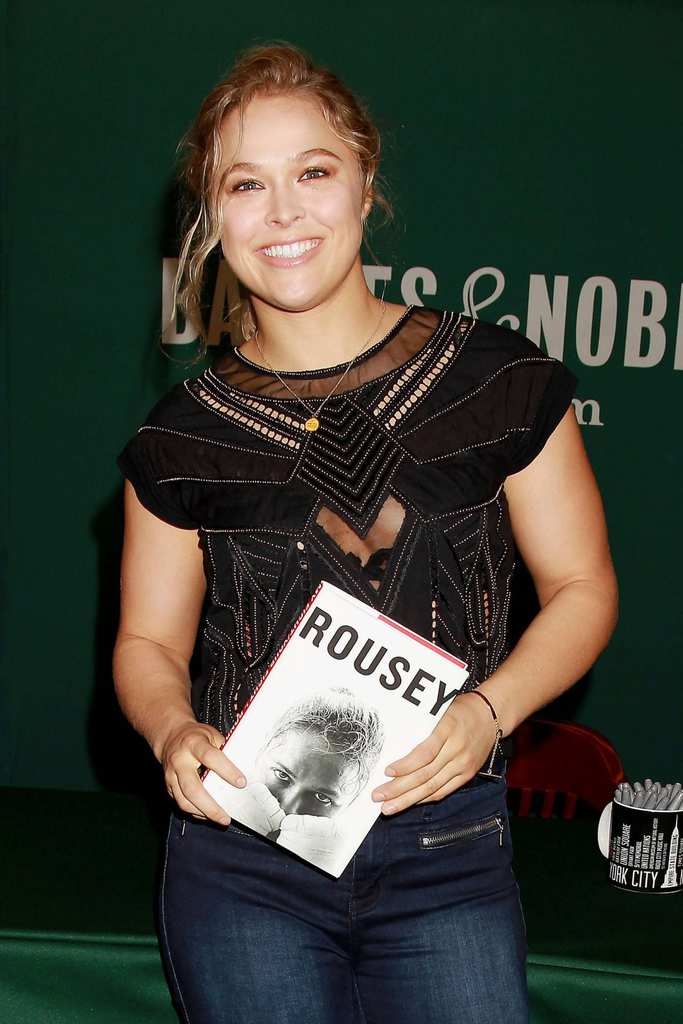 Rousey reported that she hit her former boyfriend, and when he wouldn't leave her car, she went on to further the attack. This event prompted her to do the 'body issue' shoot so she could have control over who saw those kinds of photos of her.
Pages:
Page

1
,
Page

2
,
Page

3
,
Page

4
,
Page

5
,
Page

6
,
Page

7
,
Page

8
,
Page

9
,
Page

10
,
Page

11
,
Page

12
,
Page

13
,
Page

14
,
Page

15
,
Page

16
,
Page

17
,
Page

18
,
Page

19
,
Page

20
,
Page

21
,
Page

22
,
Page

23
,
Page

24
,
Page

25
,
Page

26
,
Page

27
,
Page

28
,
Page

29
,
Page

30
,
Page

31
,
Page

32
,
Page

33
,
Page

34
,
Page

35
,
Page

36
,
Page

37