[post_page_title]Fighting patterns[/post_page_title]
Having been reported as saying her main advantage was her ability to pace herself, Rousey has since been analyzed plenty of times by reporters, fans, and journalists to discover how she is so good at what she does.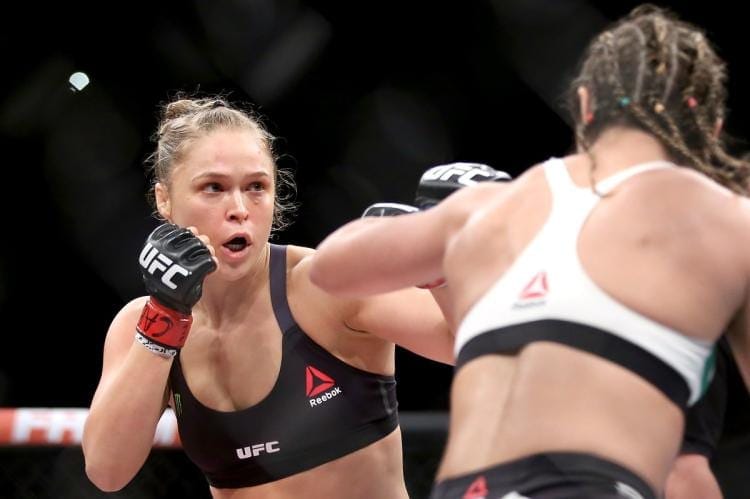 Rousey is typically known for her ability to grapple her opponent, as well as her signature move of the armbar, and has been noted to be able to tackle competitors quickly that rely on strikes. Strangely, even though Rousey is dominant with her right hand, she uses her left hand to strike opponents.
Pages:
Page

1
,
Page

2
,
Page

3
,
Page

4
,
Page

5
,
Page

6
,
Page

7
,
Page

8
,
Page

9
,
Page

10
,
Page

11
,
Page

12
,
Page

13
,
Page

14
,
Page

15
,
Page

16
,
Page

17
,
Page

18
,
Page

19
,
Page

20
,
Page

21
,
Page

22
,
Page

23
,
Page

24
,
Page

25
,
Page

26
,
Page

27
,
Page

28
,
Page

29
,
Page

30
,
Page

31
,
Page

32
,
Page

33
,
Page

34
,
Page

35
,
Page

36
,
Page

37