[post_page_title]Battling to the end[/post_page_title]
Over the course of her UFC days, Rousey found herself in seven fights in total. Managing to beat six opponents, and defeating two of the women in less than 20 seconds, Rousey had an incredible track record to maintain!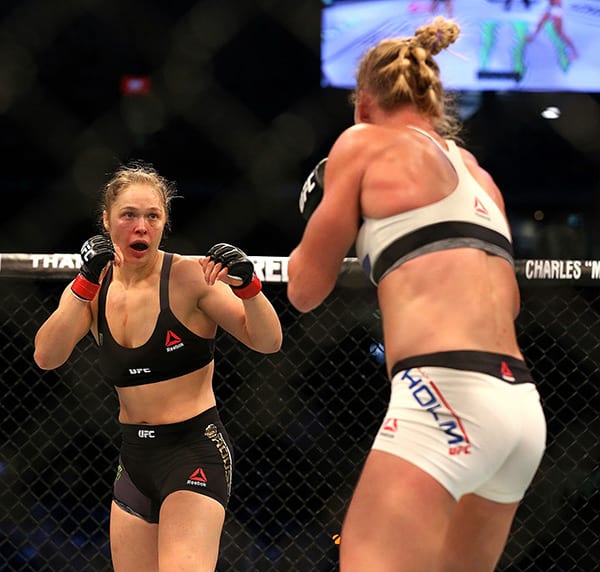 After nearly three years she finally found an opponent that could match up to her, and Rousey was defeated by Holly Holm in November 2015. The loss was an incredible shock to the fans and saw Rousey have a serious challenge on her hands to regain her title.
Pages:
Page

1
,
Page

2
,
Page

3
,
Page

4
,
Page

5
,
Page

6
,
Page

7
,
Page

8
,
Page

9
,
Page

10
,
Page

11
,
Page

12
,
Page

13
,
Page

14
,
Page

15
,
Page

16
,
Page

17
,
Page

18
,
Page

19
,
Page

20
,
Page

21
,
Page

22
,
Page

23
,
Page

24
,
Page

25
,
Page

26
,
Page

27
,
Page

28
,
Page

29
,
Page

30
,
Page

31
,
Page

32
,
Page

33
,
Page

34
,
Page

35
,
Page

36
,
Page

37