[post_page_title]Lalaine as Miranda Sanchez[/post_page_title]
Lizzie and Miranda are BFFs, two inseparable teenagers who stick together to make it through the ups and downs of junior high. Miranda's Mexican background is discussed throughout the show and she also speaks Spanish, adding some diversity to the episodes. Her quirkiness and sharp wit make her a very clever and mature character who addresses a lot of the issues teenagers struggle with as they're growing up. She makes the other characters laugh with her honesty and isn't too shy to mouth off to the popular girls.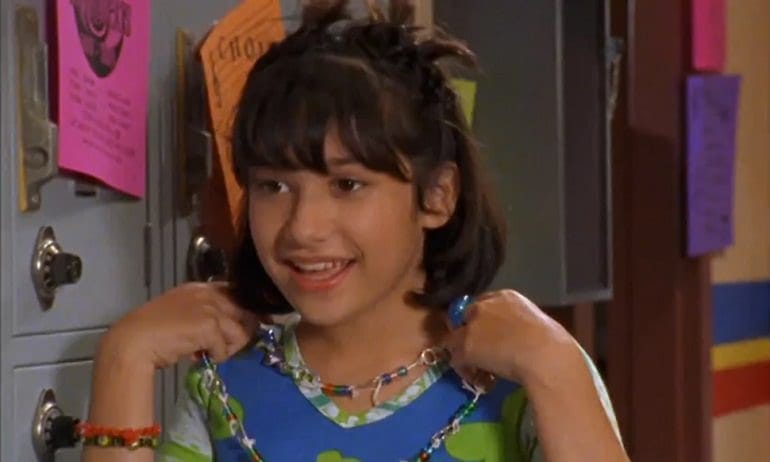 [post_page_title]Lalaine now[/post_page_title]
To this day, Lalaine is best known for her role as Miranda in Lizzie McGuire, but she actually got her start acting before that. When she was just a child, Lalaine played Young Cosette and Eponine in the Broadway production of Les Miserables before being cast in Lizzie McGuire. She had a brief music career and played several small roles in movies and TV shows such as Buffy the Vampire Slayer and Easy A. Unfortunately, in 2007 she was arrested for possession of narcotics and did a stint in rehab.