[post_page_title]Milana Vayntrub as Burping girl[/post_page_title]
This character is memorable for a very strange reason – she made people laugh with her silly portrayal of a girl who burps a lot. Her impeccable timing and ability to burp on command (and in style) made her a favorite despite the fact that she only plays the role in one episode. Milana later went on to prove that she had more talents than simply looking nice while burping, but her role in Lizzie McGuire was a nice start for her career.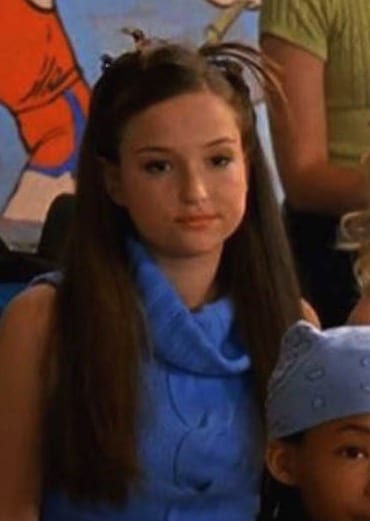 [post_page_title]Milana Vayntrub now[/post_page_title]
Milana Vayntrub has come a long way since her burping days. She became well known for playing Lily Adams in AT&T commercials but was also seen on a number of popular television series as well as CollegeHumor Originals comedy sketches. Now, Milana is recognized for playing the role of Sloane Sandburg in the drama series This Is Us and for lending her voice to the character of Squirrel Girl in the mini series Marvel Rising.