[post_page_title]Dot-Marie Jones as Coach Kelly[/post_page_title]
Gym class is definitely not Lizzie and Miranda's favorite class, and Coach Kelly certainly doesn't make it any easier for them. Coach Kelly is a tough teacher who pushes her students more than they really want to be pushed. In fact, Miranda dislikes her so strongly that she nicknames her "The Evil Sorceress of P.E." Lizzie, in turn, calls her "Queen of the Gym-nauseum." Even though Coach Kelly seems mean, we know that she really does want the best for her students.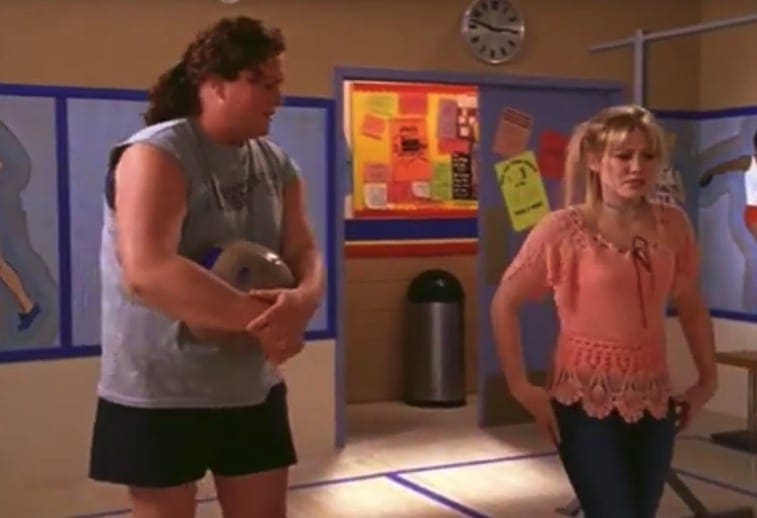 [post_page_title]Dot-Marie Jones now[/post_page_title]
Fitting for her role, Dot-Marie Jones was an athlete before she became an actress. She started competing in weightlifting, arm wrestling, and track and field events when she was young and won the arm wrestling world championship when she was 19 years old. When she started acting, she had several bit parts before gaining recognition for her work in action film Boondock Saints. After playing Coach Kelly on Lizzie McGuire, Jones became recognized for playing another gym teacher, this time on musical teen dramedy Glee.