[post_page_title]Haylie Duff as Amy Sanders[/post_page_title]
Since she is the older sister of the star of the show, it only makes sense that Haylie Duff made an appearance on Lizzie McGuire. However, instead of playing a relative of Lizzie's, she plays the recurring role of Amy, Kate's cousin. Sure, Kate is a bully to those around her, but when we see the mean way that Amy treats her, we start to understand that Kate doesn't have it easy either. Amy even forgets Kate's birthday.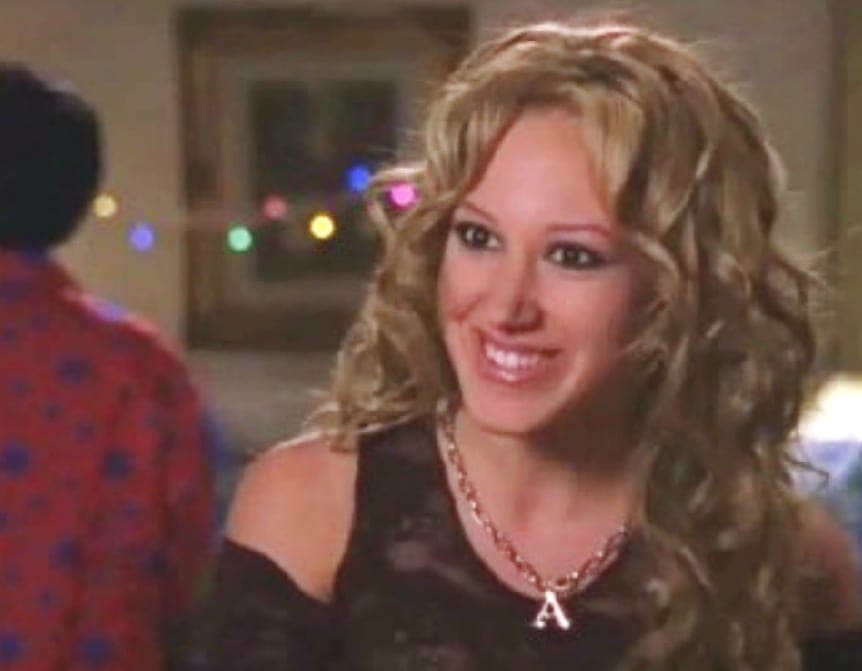 [post_page_title]Haylie Duff now[/post_page_title]
Even though she may be the lesser known of the Duff sisters, Haylie Duff has enjoyed plenty of success of her own. She is best known for playing Sandy in the family series 7th Heaven and later starred with her sister Hilary in the teen comedy Material Girls as well as appearing in the cult comedy movie Napoleon Dynamite. Haylie is also a singer, a writer, and a fashion designer, and has two children with her fiancé.