[post_page_title]Alex Borstein as Ms. Angela Ungermeyer[/post_page_title]
In the Lizzie McGuire movie, the class goes on a trip to Italy and is chaperoned by the high school principal, Ms. Angela Ungermeyer. She is harsh and often rude to the students while she tries to keep the group in order. Ms. Ungermeyer manages to catch Lizzie and her friends whenever they try to pull off any of their pranks and shenanigans, like when Lizzie attempts to sneak out of the hotel. However, it becomes clear that she's tough because she genuinely cares about Lizzie and the students.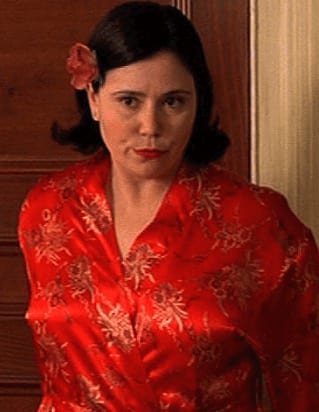 [post_page_title]Alex Borstein now[/post_page_title]
Comedian and actress Alex Borstein has an impressive number of credits to her name. Prior to her role as Ms. Ungermeyer, she had a number of small roles, but it seems her career took off in the 2000s. Alex is best known for voicing Lois Griffin on the popular animated comedy series Family Guy, and even won a Primetime Emmy Award for her work. She has also starred in a number of other comedies and can be seen as Susie Myerson in the comedy series The Marvelous Mrs. Maisel.