[post_page_title]Carly Schroeder as Melina Bianco[/post_page_title]
Lizzie's little brother Matt has plenty of drama of his own. He is frequently seen with his best bud Lanny, and pretty soon, the two of them find themselves with an enemy: Melina Bianco. Melina thrives off of getting Matt and Lanny in trouble, so naturally, they don't hold her in the highest regard. However, later on, Matt and Melina develop crushes on each other and begin to grow closer. By the end of the series, Matt and Melina are an item.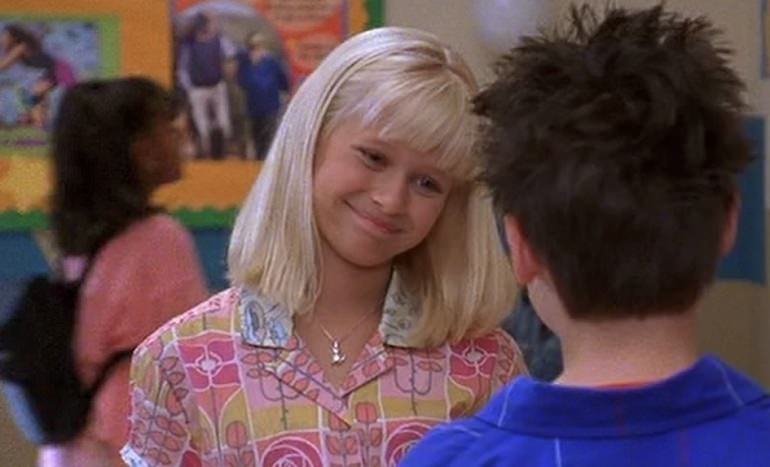 [post_page_title]Carly Schroeder now[/post_page_title]
While Carly Schroeder had a recurring role on Lizzie McGuire, she was also starring as Serena Baldwin on Port Charles, a spinoff of soap opera General Hospital. A few years later, she landed the title role of Gracie Bowen in sports film Gracie, the role for which she is best known. Since then, she has enjoyed relative success, with roles in a number of films including supernatural horror film Forget Me Not, thriller Rites of Passage, and the romantic comedy Slightly Single in L.A.