These are the wives and girlfriends (WAGs) of the quarterbacks – the women who make it all worthwhile and who drive their partners to achieve amazing feats on the field. We wanted to see who these powerful, super women were who are able to inspire their husbands and partners to throw the ball, run the team, and strategize every single play towards victory. These women are usually these guys' biggest support, and since watching these titans score on the football field is one of our favorite pastimes, we wanted to see what it is that makes these guys go harder, faster, and stronger.
[post_page_title]Jessica Szohr/Aaron Rodgers — Green Bay Packers[/post_page_title]
Jessica Szohr is best known for her role as idealistic, sharp-minded Vanessa in the hit television series Gossip Girl. However, she is also known for dating Green Bay Packers star quarterback Aaron Rodgers.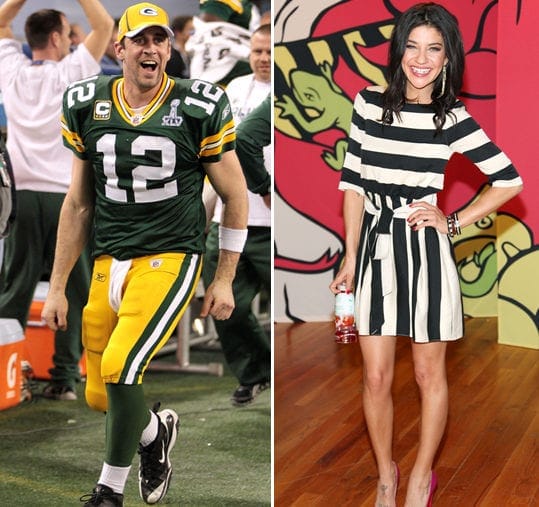 After Rodgers broke up with model and actress Olivia Munn, he was on the prowl for some more, and came across Szohr. The two have since broken up, but she was seen at his birthday party recently, so we wouldn't count them out yet.