[post_page_title]Whitney Hand/Landry Jones[/post_page_title]
Whitney Hand and Landry Jones began their relationship like so many other couples on this list – in the weight room of their school, The University of Oklahoma.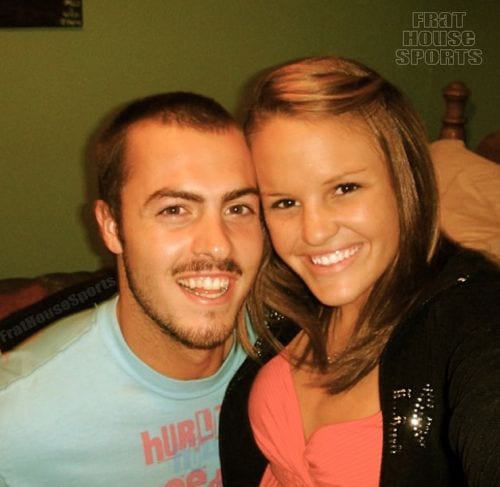 The two both played sports for the school, with Hand playing basketball and becoming one of the best ever shots on the team, and with Jones playing football and having a cannon for an arm. The two are very religious, got married, and even have a child together. In fact, right after their child was born, Whitney shooed Landry away so he could go play ball.
[post_page_title]Breion Allen/Jameis Winston – Tampa Bay Buccaneers[/post_page_title]
Heisman trophy winner and first round draft pick Jameis Winston has had quite a rough go of it, with allegations of harassment swirling around him from his college ball days.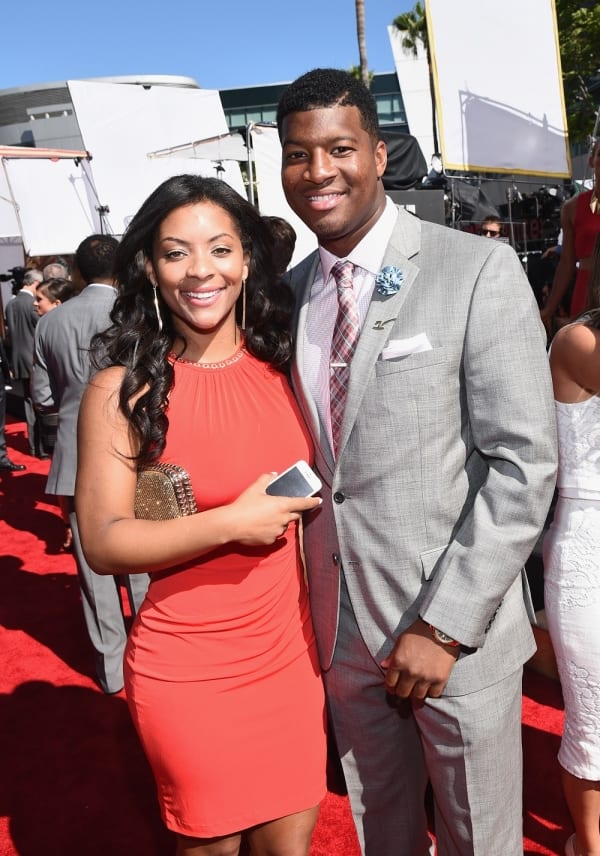 However, his wife Breion Allen seems to be getting him back on the straight and narrow. Video surfaced of Winston and Aleen at a religious retreat for NFL players, and there is even a video of the two getting baptised together.