[post_page_title]Aliya Mustafina – Then[/post_page_title]
Aliya Mustafina comes from a very sporty family, with her father having participated in the 1976 olympics as a wrestler.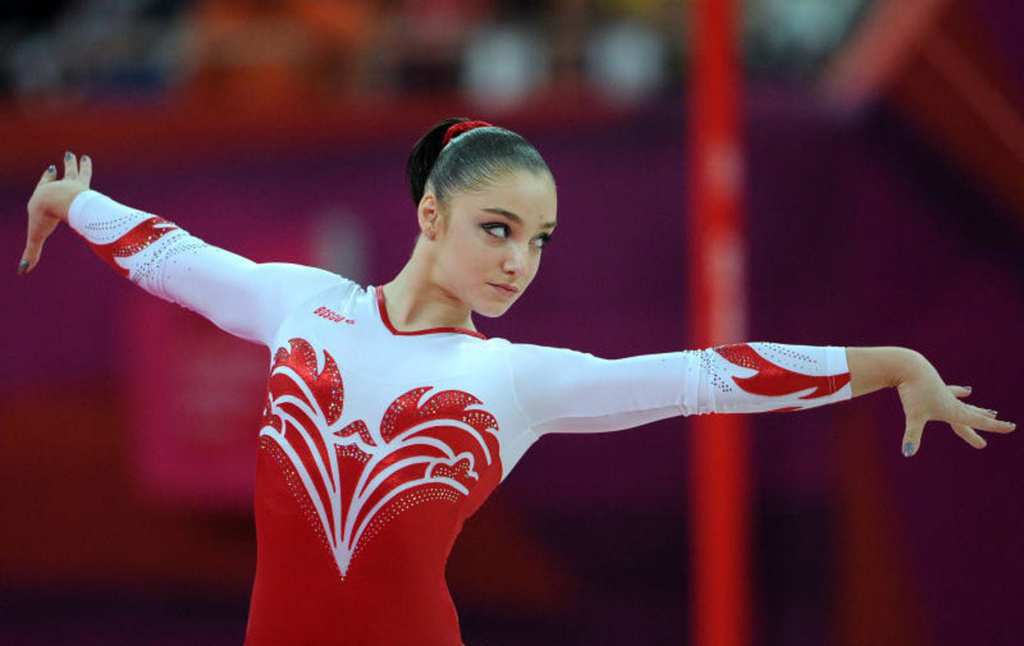 Aliya herself has been involved in gymnastics for quite some time, having gone to her first international competition at the age of 13 at the International Gymnix in Montreal. She continued to compete around the world, and in 2010 came in fourth at the European Championships in Birmingham, UK. She went on to win four Olympic medals for her native Russia at the 2012 London Olympics.
Pages:
Page

1
,
Page

2
,
Page

3
,
Page

4
,
Page

5
,
Page

6
,
Page

7
,
Page

8
,
Page

9
,
Page

10
,
Page

11
,
Page

12
,
Page

13
,
Page

14
,
Page

15
,
Page

16
,
Page

17
,
Page

18
,
Page

19
,
Page

20
,
Page

21
,
Page

22
,
Page

23
,
Page

24
,
Page

25
,
Page

26
,
Page

27
,
Page

28
,
Page

29
,
Page

30
,
Page

31
,
Page

32
,
Page

33
,
Page

34
,
Page

35