[post_page_title]Vasiliki Millousi – Then[/post_page_title]
Another artistic gymnast on this list, Vasiliki Millousi is an Greek athlete who has competed all over the world.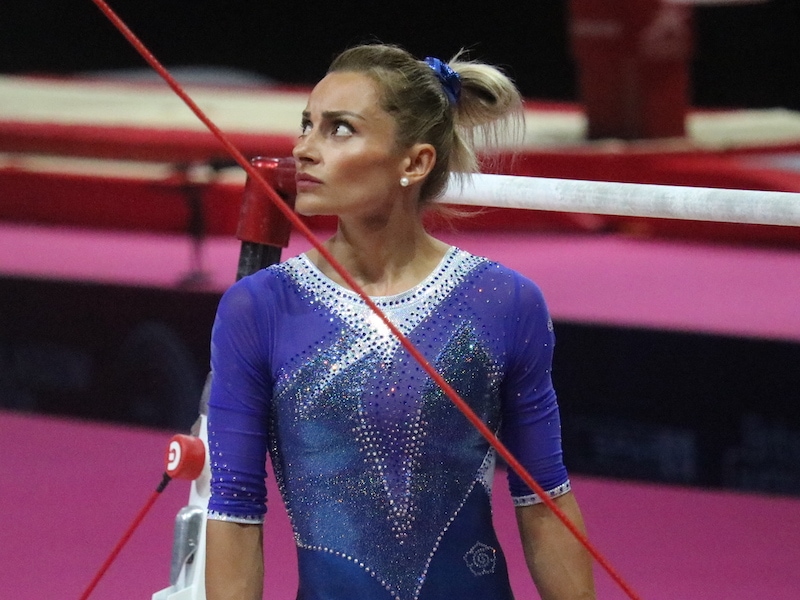 Her primary apparatus is the balance beam, and she competed on said apparatus at every single one of the Olympics she has competed in. She participated on the Greek squad in the 2000 Sydney Olympics, the 2012 London Olympics, and the 2016 Rio de Janeiro Olympics. However, despite all of her attempts, she never once won an Olympic medal.
Pages:
Page

1
,
Page

2
,
Page

3
,
Page

4
,
Page

5
,
Page

6
,
Page

7
,
Page

8
,
Page

9
,
Page

10
,
Page

11
,
Page

12
,
Page

13
,
Page

14
,
Page

15
,
Page

16
,
Page

17
,
Page

18
,
Page

19
,
Page

20
,
Page

21
,
Page

22
,
Page

23
,
Page

24
,
Page

25
,
Page

26
,
Page

27
,
Page

28
,
Page

29
,
Page

30
,
Page

31
,
Page

32
,
Page

33
,
Page

34
,
Page

35