[post_page_title]Shawn Johnson East – Then[/post_page_title]
Shawn Johnson East started out her gymnastics career when she was just six years old, and she quickly took to the mat like a duck to water.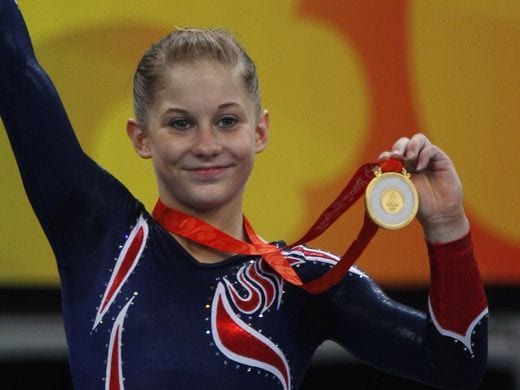 But what is perhaps most impressive is the fact that, unlike most professional athletes, Shawn was able to balance out her life between school, friends, and sports. This well rounded lifestyle undoubtedly helped her win four medals (a gold and three silvers) in the Beijing Olympics.
Pages:
Page

1
,
Page

2
,
Page

3
,
Page

4
,
Page

5
,
Page

6
,
Page

7
,
Page

8
,
Page

9
,
Page

10
,
Page

11
,
Page

12
,
Page

13
,
Page

14
,
Page

15
,
Page

16
,
Page

17
,
Page

18
,
Page

19
,
Page

20
,
Page

21
,
Page

22
,
Page

23
,
Page

24
,
Page

25
,
Page

26
,
Page

27
,
Page

28
,
Page

29
,
Page

30
,
Page

31
,
Page

32
,
Page

33
,
Page

34
,
Page

35