[post_page_title]Laurie Hernandez – then[/post_page_title]
Laurie Hernandez is the fantastic American gymnast who rocked the summer Olympics in 2016 and was a part of the team coined the Final Five.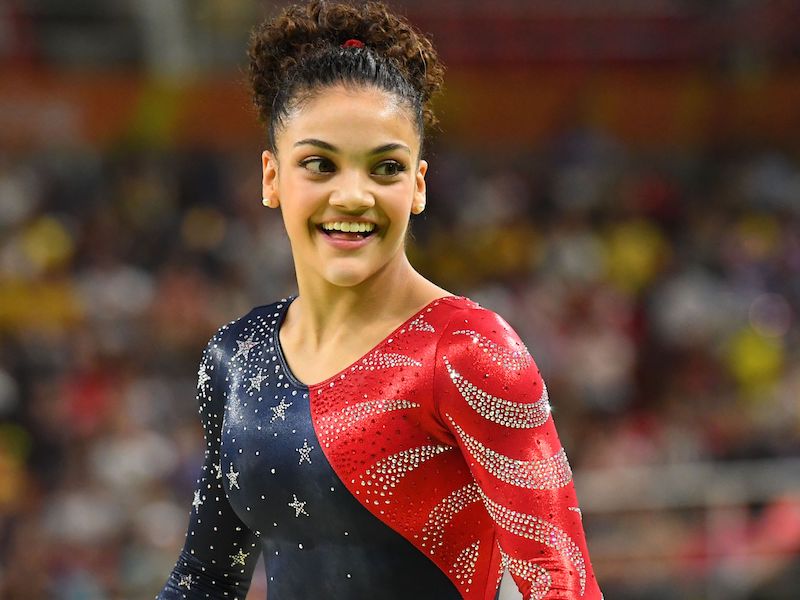 In 2016 Laurie beat some of the previous Olympic team members on certain apparatuses in competing for a spot on the Olympic team. In Rio, Laurie won a silver medal for the balance beam and a gold along with her other team members for the team category. She has a total of 11 medals from her gymnastics career including 4 gold medals.
Pages:
Page

1
,
Page

2
,
Page

3
,
Page

4
,
Page

5
,
Page

6
,
Page

7
,
Page

8
,
Page

9
,
Page

10
,
Page

11
,
Page

12
,
Page

13
,
Page

14
,
Page

15
,
Page

16
,
Page

17
,
Page

18
,
Page

19
,
Page

20
,
Page

21
,
Page

22
,
Page

23
,
Page

24
,
Page

25
,
Page

26
,
Page

27
,
Page

28
,
Page

29
,
Page

30
,
Page

31
,
Page

32
,
Page

33
,
Page

34
,
Page

35