[post_page_title]Shannon Miller – then[/post_page_title]
Shannon Miller is one of the all-time greatest artistic gymnasts. She won the Olympic silver in the all-around individual category in the 1992 Barcelona Olympics along with four other Olympic medals from that very same competition.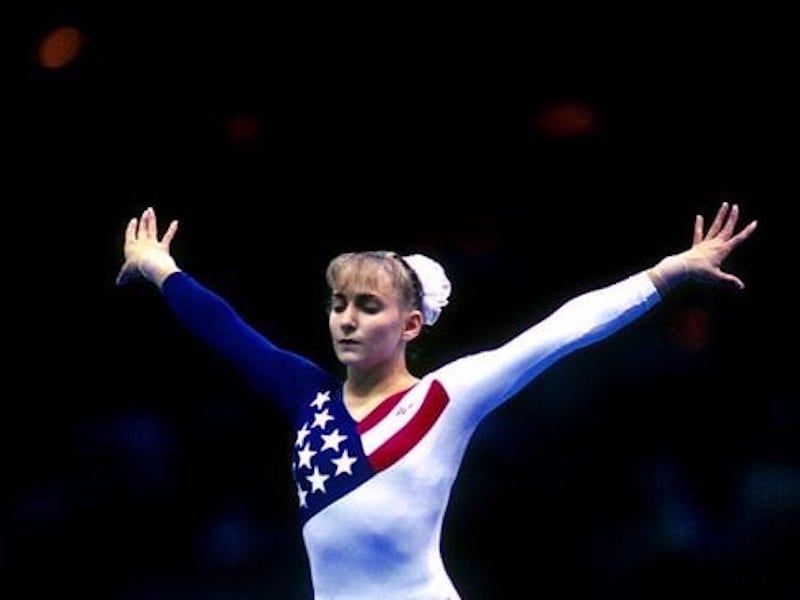 In 1996 Shannon made the Olympic team again and brought home two golds in 1996 in Atlanta making her the most decorated American Gymnast of her time out of both females and males at the Olympic games by winning a total of 7 medals. This superstar was also the most successful gymnast in the 1992 Olympics.
Pages:
Page

1
,
Page

2
,
Page

3
,
Page

4
,
Page

5
,
Page

6
,
Page

7
,
Page

8
,
Page

9
,
Page

10
,
Page

11
,
Page

12
,
Page

13
,
Page

14
,
Page

15
,
Page

16
,
Page

17
,
Page

18
,
Page

19
,
Page

20
,
Page

21
,
Page

22
,
Page

23
,
Page

24
,
Page

25
,
Page

26
,
Page

27
,
Page

28
,
Page

29
,
Page

30
,
Page

31
,
Page

32
,
Page

33
,
Page

34
,
Page

35