[post_page_title]Vasiliki Millousi – Now[/post_page_title]
Despite never winning any medals at the Olympics, Vasiliki Millousi has made a name for herself in Europe.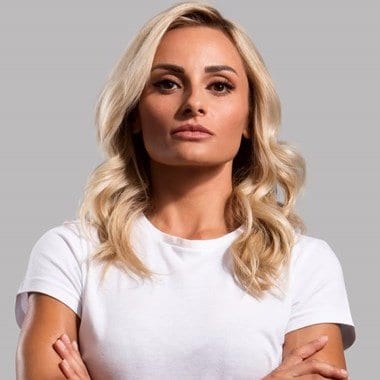 She has won four medals at various European Games (one gold, one silver, and two bronze), and has also won 10 medals in the world cup series (three gold, three silver, and four bronze). Millousi also came in fourth place at the Doha World Challenge Cup back in 2016. Despite her relatively advanced age for a gymnast, Millousi is amazingly still going to competitions well into her mid-30s.
Pages:
Page

1
,
Page

2
,
Page

3
,
Page

4
,
Page

5
,
Page

6
,
Page

7
,
Page

8
,
Page

9
,
Page

10
,
Page

11
,
Page

12
,
Page

13
,
Page

14
,
Page

15
,
Page

16
,
Page

17
,
Page

18
,
Page

19
,
Page

20
,
Page

21
,
Page

22
,
Page

23
,
Page

24
,
Page

25
,
Page

26
,
Page

27
,
Page

28
,
Page

29
,
Page

30
,
Page

31
,
Page

32
,
Page

33
,
Page

34
,
Page

35