[post_page_title]Alicia Sacramone – Now[/post_page_title]
Alicia Sacramone has only continued to rock the world of gymnastics. She was named Gymnastics Magazine's Sportsperson of the Year as well as USA Today's Athlete of the Week.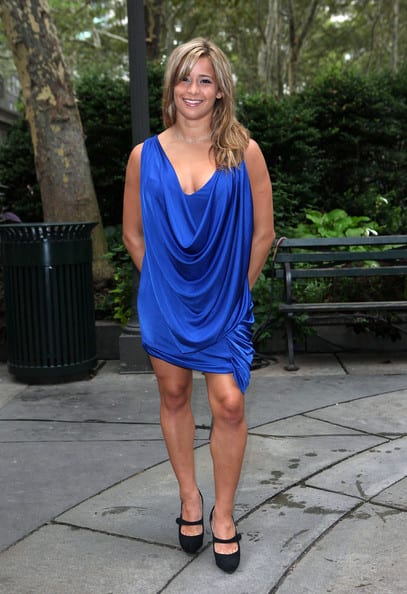 However, she was not selected to be a part of the 2012 olympic gymnastics team, prompting her to retire from the sport with, as she says, "no regrets." Sacramone got married to former St. Louis Rams Quarterback Brady Quinn with whom she has a daughter.
Pages:
Page

1
,
Page

2
,
Page

3
,
Page

4
,
Page

5
,
Page

6
,
Page

7
,
Page

8
,
Page

9
,
Page

10
,
Page

11
,
Page

12
,
Page

13
,
Page

14
,
Page

15
,
Page

16
,
Page

17
,
Page

18
,
Page

19
,
Page

20
,
Page

21
,
Page

22
,
Page

23
,
Page

24
,
Page

25
,
Page

26
,
Page

27
,
Page

28
,
Page

29
,
Page

30
,
Page

31
,
Page

32
,
Page

33
,
Page

34
,
Page

35